The method starts from the results of scientific research and continuously feeds it with the data that emerge from our programs in an increasing number of customers.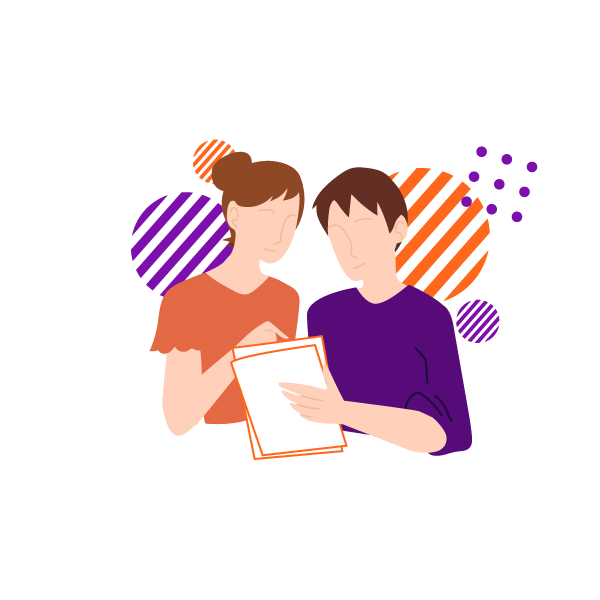 The study of roles and the culture of care are waves that are also rising in the world of research and university.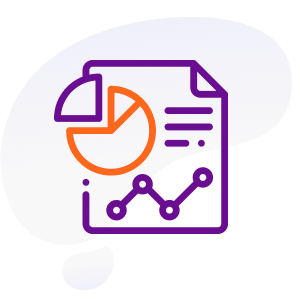 Where we found ideas and common interests, collaboration projects were born to look further and offer companies useful tools to get to know themselves and their people better.
SELF-PORTRAIT PROJECT
Kellogg School of Management
The research connects the Life Based Learning method's Multi-Me exercise with the Kellogg School of Management's algorithm on self overlap complexity, giving results on key indicators and a personalized infographic for every user.
Starting from January 2020 – duration 2 years
MIA – LIFE BASED LEARNING ARTIFICIAL INTELLIGENCE
Milano-Bicocca University
Applying natural language processing (NLP) methods and machine learning starting with responses produced by program participants. MIA represents a variety of data that emerges from the learning process, on themes such as wellbeing, collaboration and teamwork, leadership, efficiency, productivity and engagement.
Starting from Q1 2020
BECOME 360
Ca' Foscari Competency Center (CFCC)
Through the BECOME360 questionnaire, this tool evaluates the soft skills developed by the Ca Foscari Competency Center. Program participants receive a report that measures their abilities to master their soft skills before and after the program.
Starting from January 2020
STATE OF FATHERHOOD
Promundo and Valore D
Research project that brings the international report to Italy, measuring the state of fatherhood in key countries across the world. It's a fundamental snapshot that's based on data, looking at how fathers are involved in caregiving, maternal health and infancy issues.
February – June 2020
LIFE BASED LEARNING. INNOVATIVE TRAINING DEVICES INNOVATIVE TRAINING DEVICES THAT CONNECT WORK AND HOME
A study that looks into the tools that Life Based Learning uses to translate transferable skills acquired in care giving activities, developing a greater awareness of how those same skills can be used across a range of different roles.
Starting from July 2018 – duration 2 years
LEADERSHIP MODEL, FATHERHOOD AND SUPPORT FOR PARENTS IN THE WORKPLACE
Turin University – Doctor Maddalena Cannito
The research aims to look at how fatherhood models are evolving in Italy and observing how changes to fatherhood connect to leadership and its application.
March – August 2020
MASP – MASTER PARENTING IN WORK AND LIFE
European Project
A project designed to innovate in work-life synergy, sustaining a better balance of caring responsibilities between working men and women, and in general, to encourage more women to engage in the workforce.
Throughout the project, a partnership coordinated by the Milan municipality will develop solutions and innovative strategies based on the Life Based Value method.
Starting from January 2019 – duration 2 years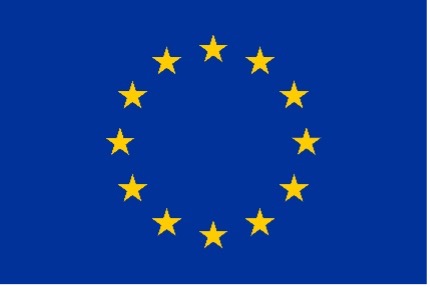 This project has received financial support from the European Union Programme for Employment and Social Innovation "EaSI" (2014- 2020).
Disclaimer
The information, documentation and figures in this document are under the sole responsibility of the author and do not necessarily reflect the views of the European Commission. The European Commission is not liable for any use that may be made of the information contained herein.
MOM – MATERNITY OPPORTUNITIES AND MAINSTREAMING
European Project
The project aims to involve a European partnership guided by Piano C, a non-profit organization for female talent development, framing maternity as a learning experience that provides unemployed mothers across Europe with useful skills for the world of work, resulting in greater empowerment and employability.
Starting October 2017 – duration 3 years