Experience trains us, in life and at work.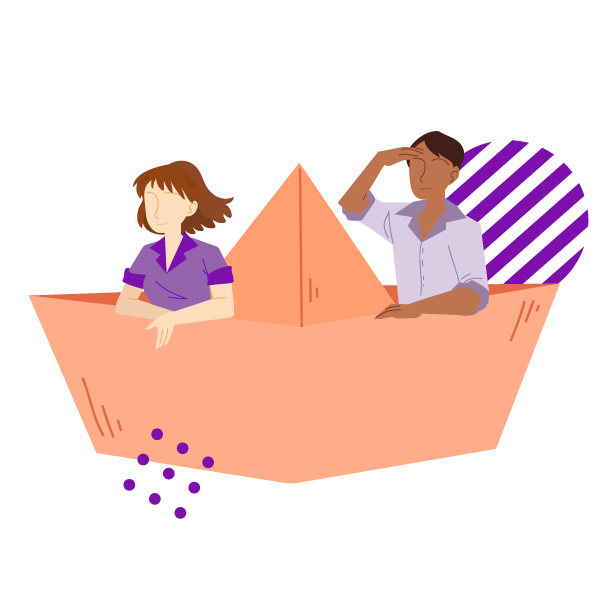 FROM CRISIS TO OPPORTUNITY
Even during the deepest and most challenging transitions, companies can tune into people's new needs, activating listening skills that turn human capital into stronger and more motivated resources. The Lifeed Transitions program brings everyone at the company to reach a higher level of awareness of a different vision, resourcefulness and open-mindedness, with new resources.
What change is your company facing?
DIGITAL TRANSFORMATION

We support change in processes, mentality and technologies, at resources' side in change management.
BACK TO WORK
We prepare resources for a new way of working, with innovative approaches that reap the benefits of working from home .
MEABILITY
We favor career transitions and resources' development inside and outside of the company, to improve skills in delicate phases such as onboarding and outplacement.
LIFE TRANSITIONS
We transform the new needs your resources have, due to changes in their personal life, into opportunities for growth both as people and as professionals.
Lifeed Transitions programs break the mold in change management. How?
IMPACT The program leaves room for the personal history, creating continuity along the transition. New IDENTITY DIMENSIONS are recognized, and participants learn to accept themselves and discover new resources.
METHOD Companies learn to listen to resources' NEW NEEDS and to meet them in the best possible way. People feel HEARD and ENGAGED on the individual level, and therefore free to express their potential.
TARGET When people are VALUED, transitions allow them to bring forward NEW SKILLS: change management, continuous learning, tolerance for mistakes, leadership, mental agility and problem solving.
TOOLS The ADVANCED PLATFORM, constantly supported by scientific research and proprietary technology, uses Machine Learning for monitoring and analysis as People Analytics.
FROM REFLECTIONS TO RESULTS
The evaluation of results in terms of numbers is generated by the quali-quantitative analysis of the reflections expressed by our programs' users. The analysis aims to decide strategic actions and to lay out data-driven intervention plans based on the measured skills and meta-skills.
appreciate themselves and their work more
feel closer to the company and appreciated
are more aware of themselves and their emotions
Source: Lifeed Annual Survey 2020
CASE STUDIES
During a transition, it is crucial to guide people towards a "new normal" and to develop skills that target change management through productivity, engagement and wellbeing.
Ability to work by objectives
FROM CRISIS TO
OPPORTUNITY

: LIFE TRAINS OUR

SOFT SKILLS

.