Riccarda Zezza, Founder and CEO of Lifeed, is the only female European entrepreneur who has been invited to the CooleyED San Francisco Edtech Pitch Night on 11 May, 2022.
The highly successful evening brought together entrepreneurs and startuppers from around the world with venture capital firms and business angels to pitch their ground-breaking technology education and training solutions. The event is one of the most influential international gatherings organised by Cooley LLP, the law firm specialising in advising innovative companies, mainly those operating in the technology, life sciences and high-growth industries.
CooleyED San Francisco Edtech Pitch Night caught the attention of investors from all over the world and it was a key opportunity for selected fast-growing companies to gain visibility. After the pitch portion of the event, attendees had an opportunity to network with the presenting companies, investors and other attendees.
In 2015, Riccarda Zezza founded Lifeed, the first self-coaching platform stating that soft skills are enhanced by life experiences. Lifeed has developed Life Based Learning®, a state-of-the-art learning method triggering life experiences' training potential: daily practices makes training significant and continuous, improving its effectiveness and increasing participants' well-being and awareness.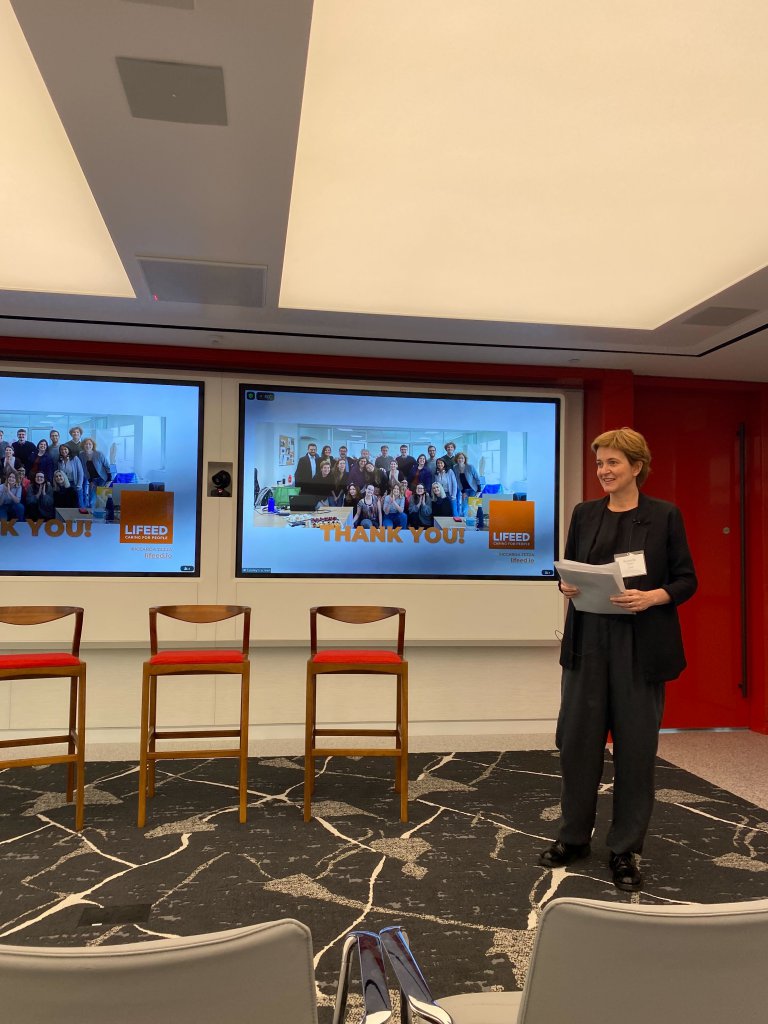 An innovation recognized worldwide
70% of people's talents are developed in "non-professional" roles and often they do not realize that they possess said skills while traditional programmes do not allow companies to detect them. Impact data shows that Lifeed's platform is crucial in the development of 71% of said talents, improving the engagement and well-being of the people involved. 86% of participants stated that they feel closer to the company and 90% of the responders highlighted higher levels of well-being. Thanks to this method, Lifeed has been working with 80 companies, training over 30,000 people both in Italy and globally.
As written on LinkedIn by Saideep Raj, Global Lead for Innovation at Accenture, we should begin to consider the community of people as the set of many different identities in the perspective of "multiple selves".
Riccarda Zezza and Lifeed have received many awards over the years, including the Ashoka Fellowship (2016), the UBS Social Innovation Award (2017) and the Sole24Ore Social Impact Award (2018).
In 2018, Fortune Italia awarded Zezza as "Most Influential and Innovative Woman" and Citi Foundation named her among the 40 female entrepreneurs who are changing gender innovation globally. In 2021, the European EdTech Alliance listed Riccarda Zezza as one of the 14 most relevant startup founders in the European EdTech sector.