We start from people. Your people.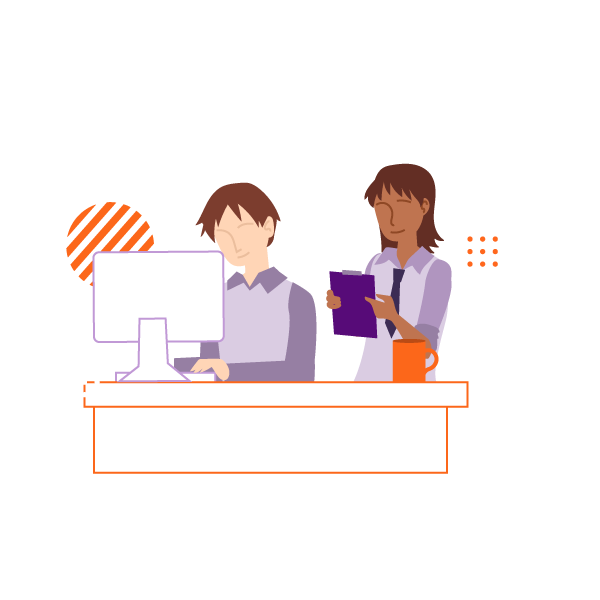 Traditional Diversity & Inclusion strategies limit their focus to specific areas: gender, age, religion, etc. Lifeed fully extends the concept of D&Ito embrace all the skills and talents people express in the different roles they play in their personal and professional life. This is the only way to understand people at a deeper level and build a real culture of Diversity & Inclusion.
Each one of your people has a unique journey to work on. Where would you like to start?
DIVERSITY AND INCLUSION

We value diversity and the richness different life experiences, genders and generations can bring, to stimulate people and allow them to develop even their most hidden talents .
EMOTIONAL INTELLIGENCE
We help people become more aware of themselves and confident, in order to improve their empathy and interpersonal relational skills. The way we control ourselves, in our daily life, is reflected in how we approach others at work too.
CAREGIVERS
We support people who prematurely take care of their parents during an important growth journey that allows them to develop their ability to listen and to pay attention, as well as to implement a distributed, caring and thoughtful leadership .
CARING LEADERSHIP
We help managers in their growth path aimed at acquiring great listening skills and empathy, fundamental requirements for understanding and knowing others, and developing an attitude of genuine and caring leader.
NEW PARENTS
We stand by new parents, and especially mothers, during the back-to-work phase, to strengthen their bond with the company, turn their personal experience into a valuable opportunity for inclusion and appreciate the new role they have taken on .
RELATIONAL SKILLS
We promote the ability to relate to others at work – considering the crucial role personal attitude plays in it – because it allows people to open up spontaneously and to build a strong foundation for professional growth .
APPROACH Our ORGANIC DIVERSITY & INCLUSION PROJECTS see employees as whole people and can complement activities the company is already carrying out with specific clusters.
METHOD Life Based Learning™ allows us to recognize
and value all the IDENTITY DIMENSIONS
in people, benefiting both individuals and the company as a whole
TARGET Our programs work on the SOFT SKILLS OF THE WHOLE COMPANY POPULATION, from managers to employees, thanks to personalized paths designed for each.
TOOLS The ADVANCED PLATFORM, supported by scientific research and proprietary technology, uses Machine Learning for monitoring and analysis such as People Analytics.
FROM REFLECTIONS TO RESULTS
The evaluation of results in terms of numbers is generated by the quali-quantitative analysis of the reflections expressed by our programs' users. The analysis aims to decide strategic actions and to lay out data-driven intervention plans based on the measured skills and meta-skills.
appreciate themselves and their work more
feel closer to the company and appreciated
are more aware of themselves and their emotions
Source: Lifeed Annual Survey 2020
CASE STUDIES
Discover how Mondelez Interna used Lifeed solutions to turn caregiving into a tool for inclusion and foster a corporate culture based on belonging, in which people could feel recognized and valued.
84%

–

Caregivers

who participated in

Lifeed programs

felt closer to the company.